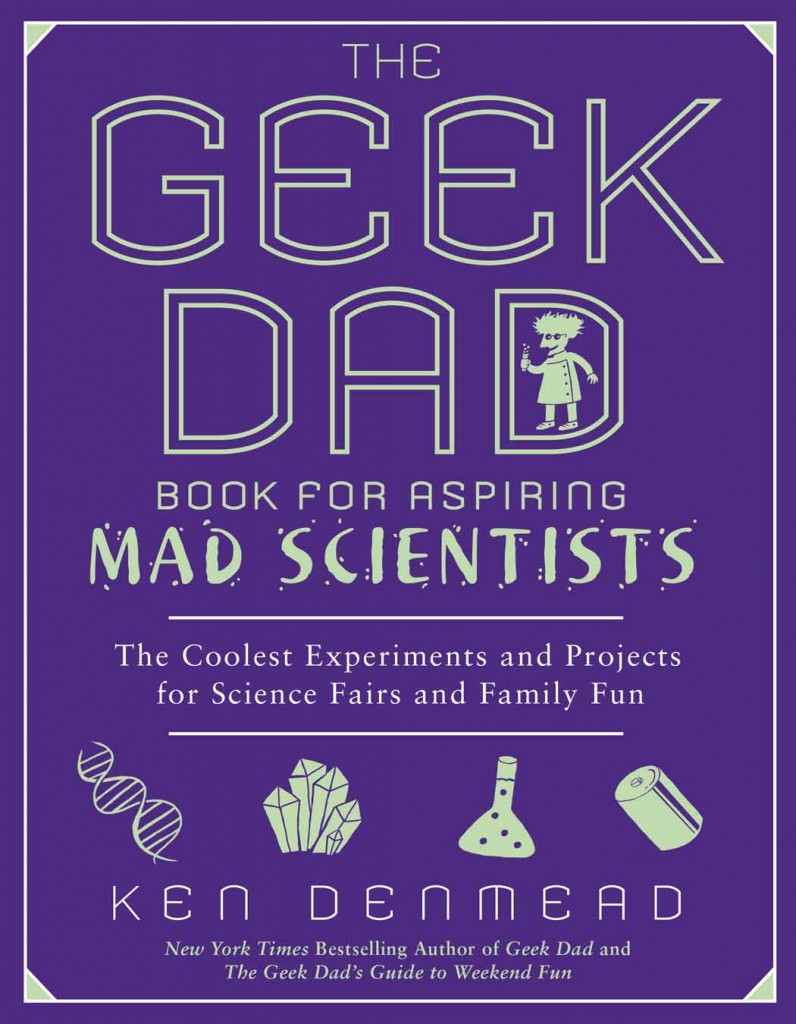 The GeekDad Book for Aspiring Mad Scientists hits the shelves today, and I'm doing a radio tour. If you live near one of the stations in the list below, tune in and hear me promote the new book!
 

 

 

 

 

 

The Geek Dad Book For Aspiring Mad Scientist RMT Schedule

 

 

 

 

 

 

Tuesday, November 1st

Salisbury

, MD

WOCM/"Rude Awakening

Bulldog

Live

This morning show is centered around listener interaction and features, including contests, giveaways, and celebrity guests. The show guarantees a full plate of topics to discuss.

Charleston

 -Huntington, WV

WMOV/ "1360 Live"

Greg Gack

Live

General interest morning show.

Chicago

, IL

WIND/"Big John and Amy

John and Amy

Live

The show provides listeners with the latest news, weather, sports updates and entertainment reports. The host highlights all the issues affecting Chicago-area listeners, as well as national stories in the news.

Pittsburgh-Indiana

,PA

WDAD/"Morning Show"

Todd

Live

A locally produced morning show that features general interest talk, oldies music, news and sports updates, giveaways, and special guests. The show features interviews with local personalities from Indiana County and listener phone-ins for prizes and giveaways.

Johnstown

, PA

WKYE/"Morning Magazine"

Rick Shepard

Tape

This morning news show can be heard in central and westernPennsylvania. The interview will air the following day and will be replayed two other times.

Cleveland

, OH

Wills & Snyder in the Morning

Bill Willis

Tape

Cleveland's most comprehensive morning program featuring interviews with the newsmakers of the day, and entertaining and informative features on a variety of topics including cyberspace, health, parenting, celebrities, the latest movies, and weird stories.

Eugene

, OR

KPNW/" Wake Up Call"

Bill Lundin

Live

Morning news talk show.

St. Louis

, MO

KTRS-AM/ "The Steve Cochran Show"

Steve Cochran

Live

Midmorning show featuring news, politics, sports, and pop culture.

National

Sirius XM/"Catholics Next Door"

Greg and Jennifer Willits

Live

With a unique mix of real life and the Catholic faith, 

The Catholics Next Door

 is about marriage and kids, pop culture and the other funny stuff of everyday living. It's about the fun side of life, with a generous dose of Catholicism thrown in for good measure.

Cedar Rapids

, IA

KMA/"Afternoon Show"

Dean

Live

Is a local news and talk show. This ABC Radio affiliate has a large listener base in Southwest Iowa, Northwest Missouri and Southeast Nebraska.